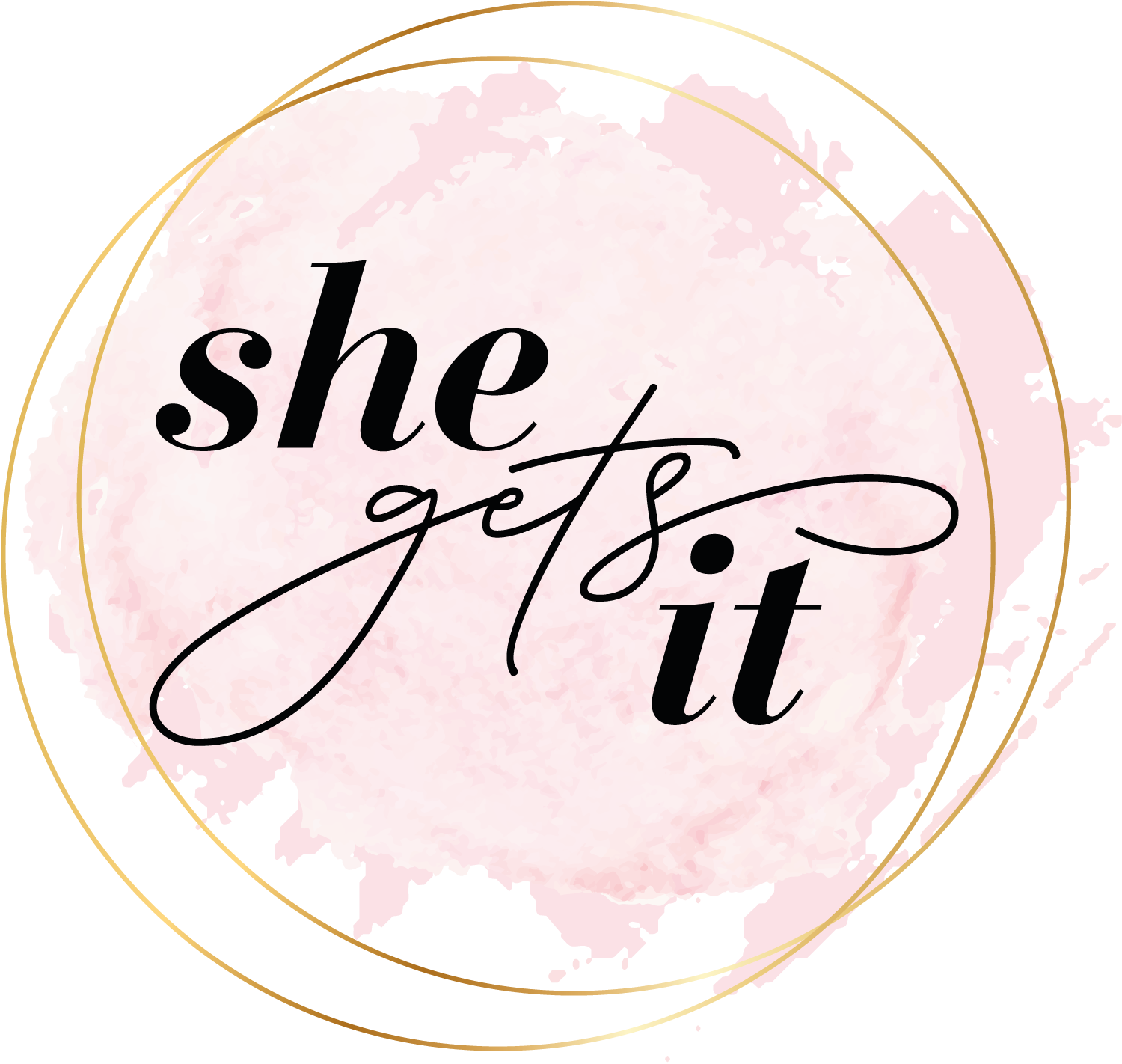 Mastermind for becoming
the highest version of yourself.
She Gets It - Mastermind
Starts Sept 14, 2021 - Nov 9, 2021
Most of us long to connect with who we really are… the highest and best versions of ourselves.
Imagine, taking the time and space to give yourself the gift of wholeness and peace.
This Mastermind experience is all about the most important conversations you can have with yourself for inner strength, clarity & transformation and experiencing what it means to be whole.
In this 9 week program, you'll unplug & slow down for 60 minutes each week, and get back in touch with your highest and best self so you can go forward with greater ease, less stress, and a strengthened, clearer Self.
My practical, proven-tools and methodology are wisely designed to support you in who you're becoming and unbecoming.
In this 9-week program you'll learn how to:
• Rediscover your highest Self after feeling disconnected for too long
• Recover from a long period of stress, from home, at work, or both
• Connect to your inner wild child & dictator to discover who's really in charge of your decision making
• Explore what it means to lead a life from your Essential Self so you experience greater peace and ease
• Re-energize and align your physical, emotional, mental and spiritual aspects of Self
• Break open & shed limiting beliefs, old expectations and parts of yourself that no longer serve you
• Integrate all aspects of yourself, from the confident and courageous to the controlling and critical
• Tap into your pleasure, purpose, power and limitless possibility
After 20+ years of coaching and consulting with leaders around the globe, this Mastermind experience is the culmination of the best, most effective tools I've shared to consistently transform lives. Join me -- ground yourself in peace and confidently step into the brilliant future unfolding before you.
Cyber safe hugs,
AmyK
"AmyK is the mentor and coach I had been hoping for my entire career. Not only is she brilliant, but her direct approach coupled with her authentic compassion challenges me with every conversation. She never misses an opportunity to "dig-in" and get to the root of things. I never walk away from our time together without learning something new about what I want, both personally and professionally, and practical next steps on how to get it.  As a woman in leadership, navigating her way through the corporate world, having AmyK's mentorship has opened my mind to new ways of thinking and allowed me to dream bigger and strive for better. Her mentorship is having a huge impact on what the next season of my career will look like. She is a living unicorn in the business & coaching world."
Jacquelyn Oldham, Director of Curriculum & Training, The Little Gym
"I'm a huge fan of AmyK - a groupie!  The tools I learned in her classes made my difficult conversations incredibly manageable and sometimes downright easy.  AmyK helped me to feel more confident and she's given me practical tools and methods so I'm ready for anything thrown my way!" 
Erin Lineberry, Sales Executive,  Peloton Consulting  Group
"After hearing AmyK speak, I have been an absolute disciple of her teachings. She cuts through the clutter in life and provides useful tools for personal and professional growth. She presents material in an entertaining and engaging way and makes it all so simple to implement. She is truly sharing all the best of herself and has inspired me to impact the Team I lead in new and life changing ways. We are consciously focusing on using the power in our brains and the power in our feelings to be the best/happiest/most productive people we can be."
Sarah Pieczynski, Administrative Services Advisor, Team Schierl Companies
Yes, I'm interested in joining the She GETS IT Mastermind.
$997 for the 9-week program
100% refundable up until the end of Week #1
Week 1:

Week 2:
Week 3:
Week 4:
Week 5:
Week 6:

Week 7:
Week 8:
Week 9:
How might I best define happiness?

Who am I - Essentially?
To whom do I give my power away and better yet, how do I take it back?
What's my Origin story?
What's my optimal performance state?
What am I truly manifesting, consciously and unconsciously?
As a storyteller, how am I shaping my own narrative?
How do I let go of the second arrow?
Who am I looking for in all of my relationships?
How might I best communicate to connect?
What do I deeply desire and how do I step out of a state of wanting?
How might I best practice deeper living?
How do I move from ME [Mind + Ego] to Witness & Watcher?
How might I unhook my Ego?
How might I best integrate and honor my shadow?
What does it mean to be at peace with my whole Self?
How might I best align my brilliance, at home, at work, and in my relationships?

How might I step toward joy?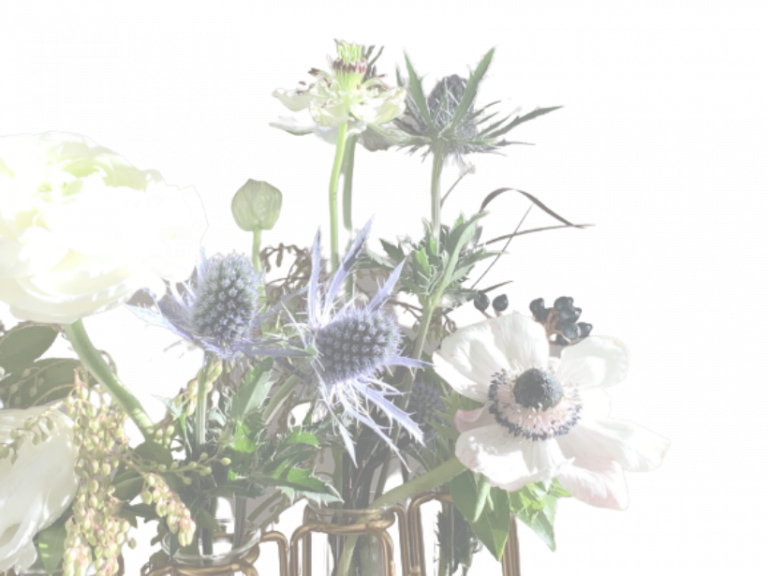 "AmyK's Inner Circle Mastermind provides tangible results in a short period. AmyK's ability to assist in identifying root-cause issues allows for actionable steps with lasting results.  After every session I have gained insight that accelerates our mission."
Joan Davison, President and Chief Executive Officer, Hire Counsel/Mestel & Company
"AmyK's ability to quickly get straight to the root cause of an issue means you fix it fast. I love her approach and ability to always give me the right words or framework to lead a tough conversation. Each time I have a coaching session, I feel a renewed sense of 'I've got this!' Highly, highly recommend AmyK."
Jennifer Kincart Jonsson, Vice President, A-C-T Environmental & Infrastructure
Yes, I'm interested in joining the She GETS IT Mastermind.
$997 for the 9-week program
100% refundable up until the end of Week #1
Join us and get the goodness of your best

Self!
Know what it really means to be true to yourself and know how to stay true to yourself -- bonus: less stress and striving
Craft the narratives that support your best choices and actions



Make decisions that align with your values & goals instead of with what others think you should do or what they believe would be most pleasing to them



Release your Ego so you can experience radiant happiness and peace in the here & now



Define real success on your terms, not social media's or even your Sister-in-law's terms



Learn how to let go so you can drop the anvil on your shoulder that weighs you down



Re-energize all aspects of your Self and use your newfound energy to propel you into forward-focused and profitable directions



Communicate to connect, with others and yourself -- a rare and immensely valuable skill



Access your deepest truths so you can tap into your purpose, power & limitless possibility



Platform:
Zoom – All details provided upon registration – sessions recorded
Dates/Time:
Tuesdays from September 14 – November 9, 2021
60 Minute Class – 1x a week for 9 weeks
8am Pacific US | 9am Mountain US | 10am Central US | 11am Eastern US |
4pm London, UK | 5pm Stockholm, Sweden |11:00pm Shanghai, China |
1am Wednesday Sydney, Australia*
*Note that on Nov 7th the U.S. changes to Daylight Savings Time, and the last class on Nov 9th may be at a different time in your time zone.
Yes, I'm interested in joining the She GETS IT Mastermind.
$997 for the 9-week program
100% refundable up until the end of Week #1
This Mastermind Experience is perfect for:
* Senior Women Executives

* Mid-Tier Women Managers

* Emerging Women Leaders

* Stressed Out & Energetically Depleted Women Who Are Normally Not So Tired

* Loving Women Who Want More Out of Their Relationships

* Women Experiencing a Life Transition at Home or At Work [Perhaps Both]

* Successful Women Thinking, "I thought this stage of my life would be way more peaceful & fun."

* Any Woman Desiring to Be Both Brilliant in Business and Happy in Life
Igniting your brilliance. Igniting your life.

Yeah... we get it.
"AmyK's presentation, "Tools to Tackle Tough Conversations," marked the largest participation of all Athena's digital programs.  AmyK's tangible techniques and unbelievable energy gave our members a sense of empowerment to use their voice and assert their personal agency. AmyK is a force for all leaders in their continuous march towards self-mastery. "
Holly Smithson, CEO, Athena
"AmyK's already had such a positive impact on my life -  professionally and personally.  The skills and tips I'm learning get me results!  AmyK takes the time to delve into my issues & she gives me practical, actionable steps that get resolutions fast. The return on investment is both instant and ongoing."
Hollis Bufferd, CEO, Starhill Financial
"We loved AmyK! Such an inspiring and practical program. AmyK shares exactly how to stand up for yourself in tough situations, create connections, challenge ideas without confrontation and use Magical Phrases to create alignment. We all agree we left more courageous, confident and inspired!"
Senior VP, Fortune 50 Bank
Yes, I'm interested in joining the She GETS IT Mastermind.
$997 for the 9-week program
100% refundable up until the end of Week #1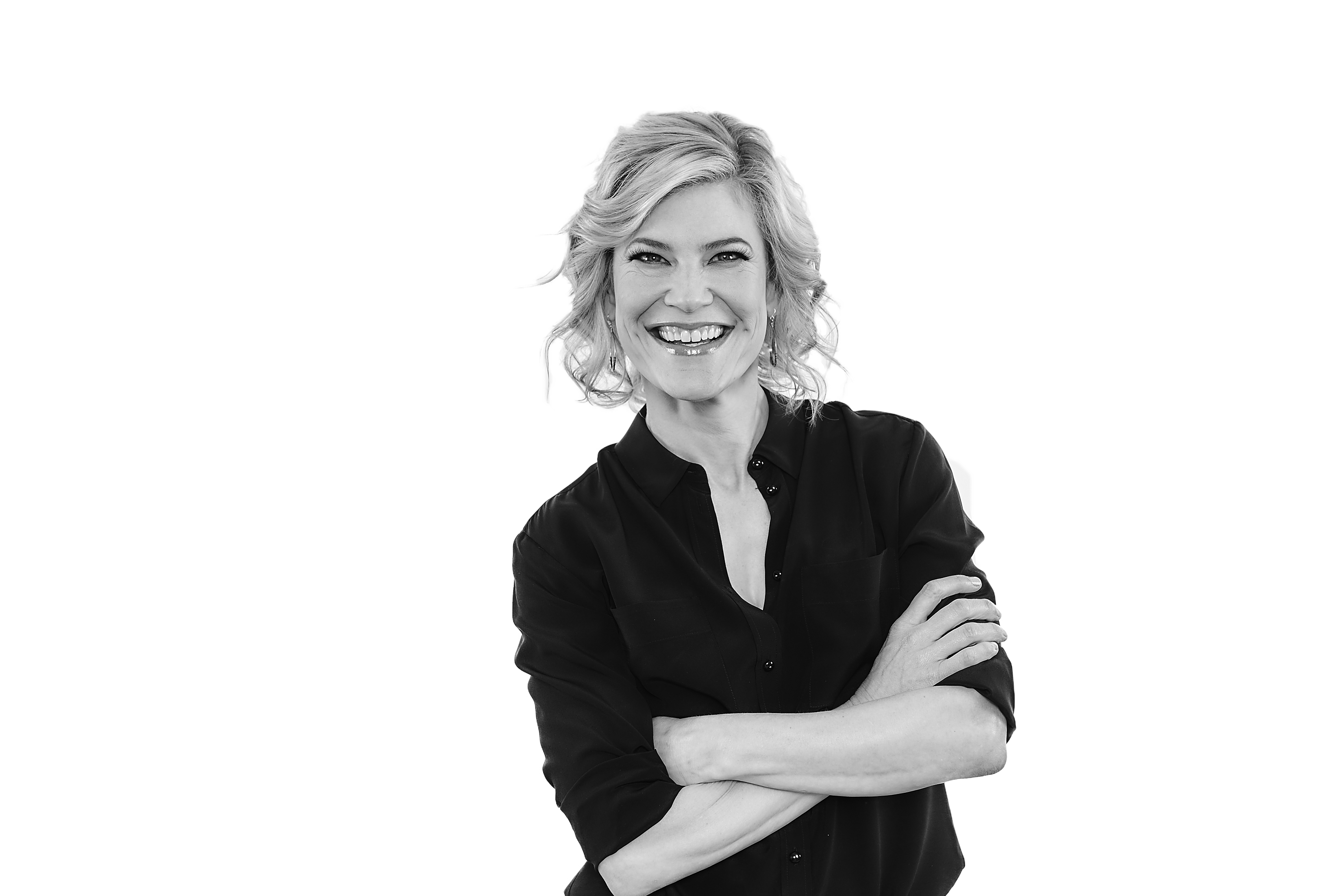 Here's my street cred...
I'm all about personal & professional growth - one conversation at a time.
I'm an international award-winning speaker, and the Amazon #1 bestselling author of the books, GET IT: Five Steps to the Sex, Salary and Success You Want and The Secrets Leaders Keep. I have over twenty years' experience training & consulting with clients such as The Home Depot, Starbucks Canada, Comerica Bank, Expedia, Lockheed Martin, Securian Financial, Walmart, John Paul Mitchell Systems and hundreds more. I travel the globe, physically and virtually, sharing with executives, influencers and go-getters HOW to confidently & competently navigate their toughest conversations without saying something they regret, giving their power away or damaging their relationships. I received my M.S. from Johns Hopkins University, and I've been seen, heard or read on Bloomberg, NBC, ABC, USA Today, Entrepreneur, and U.S. News & World Report. I reside in San Diego, California. Lastly, I take great pride in being a cool aunt to my nephew and three nieces.
Join the conversation on Instagram @SheGetsItCommunity
Your information is 100% secure. We do not share it.