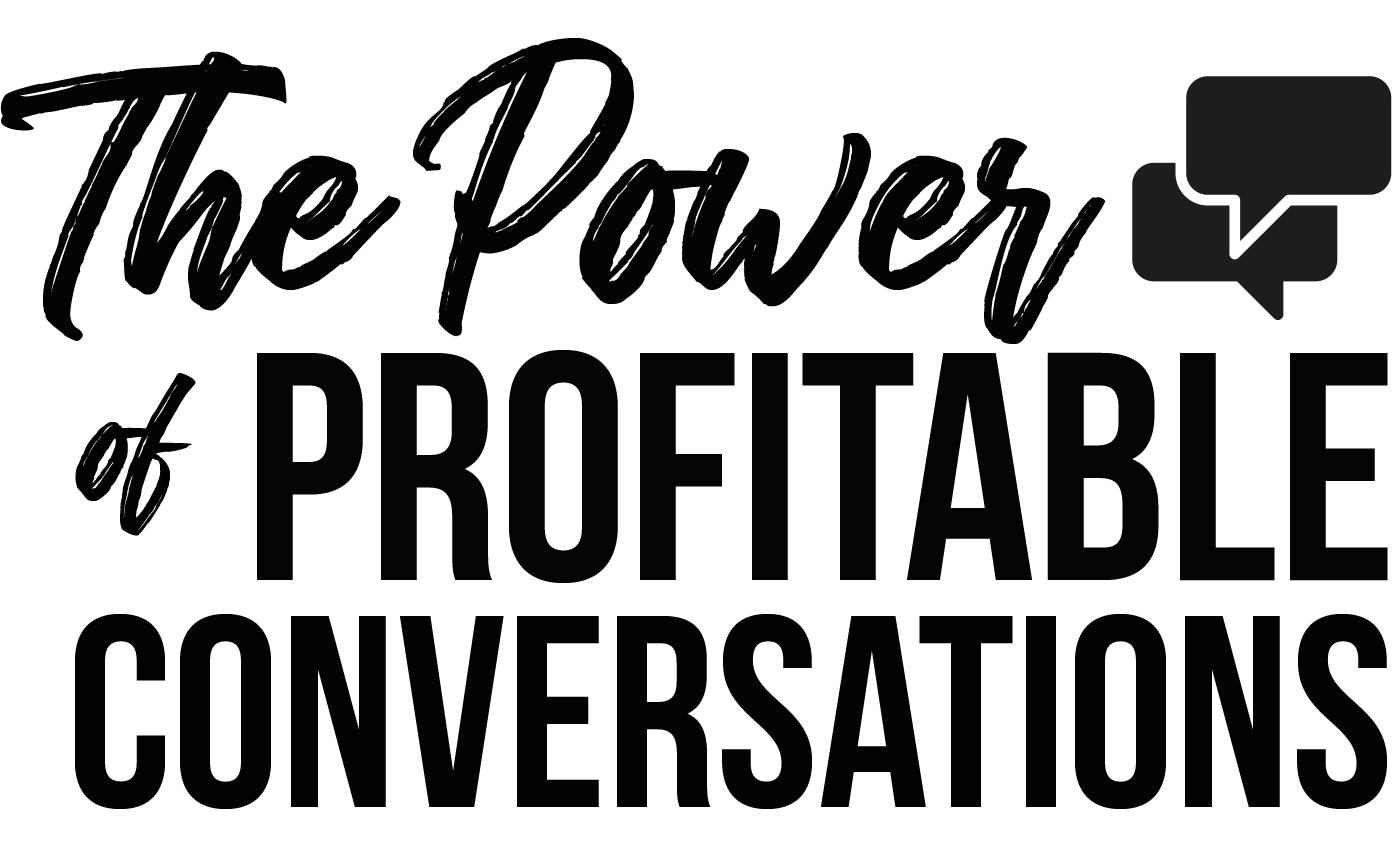 Let's get you what you want.
Do you believe that

what you say and how you say it

matters?
Do you sometimes regret something you said because you were too quick in your reaction?
Do you ever think of the perfect thing to say hours after a tough conversation?
Do you dream about saying the right thing at the right time & feeling awesome... maybe even giddy because you know you're about to get what it is you want

?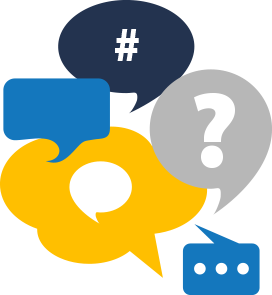 If you answered yes to 1 or more of these questions, then my Signature Online Program, The Power of Profitable Conversations, is the miracle wand you've always wanted. I'm going to teach you how to become a Master Communicator.
Instead of nervously attempting or avoiding your tough conversations I'll show you HOW to ASK FOR and GET EXACTLY WHAT YOU WANT.
In fact, in this program, I'll show you how to confidently & competently lead your toughest conversations, both at home and at work, without saying something you regret, giving your power away or damaging your relationships along the way.

let's get you what you want... starting now
"AmyK positively changed my world forever. I cannot begin to express my gratitude for how brilliantly she shifted my thinking & honed my communication skills resulting in life changing relationships both at home and at work."
Mitchell Berger, CEO, Howard Sloan Search
Sometimes knowing exactly...

what to say,
when to say it
how to say it
can be anxiety-inducing, time consuming and a total soul-suck.
I get it.
It's exactly why I've spent over 19 years teaching thousands of people how to overcome their fears and ask for exactly what they want.
My Signature Program will move you...
FROM a struggling, frustrated, eye-rolling, tough-conversation-avoiding mindset
TO a confident, competent communicator who meets & exceeds goals,
invests in the future, builds better relationships, skyrockets your
profitability and GETS exactly the life you desire.
"AmyK's tools for leading the tough conversations at critical moments in sales, operations and leadership development was a huge help to our leaders and their teams. We grew sales by over 12% this year and AmyK was a significant contributor to our growth. "

Ken Trainer, COO, Chesmar Homes
sticks and stones can break your bones

but words will never hurt you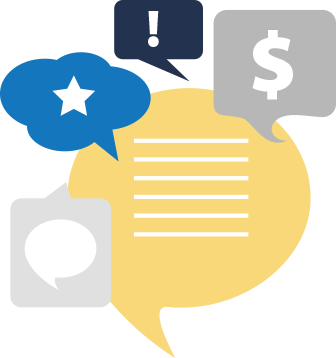 If you struggle with…
getting the deal to close faster,

getting your teams to play full-out,

getting a culture turned around,

getting just the right words to get just the right response,

getting your emotions to not hijack you...
...you're in the right place.

If you stress about…
getting a stellar performance review,

getting your presentation just right for your Boss or your Board,

getting your kids to look up from their phones without a major meltdown,

getting someone to honor a boundary you need to draw,

getting your aging mom to hand over the car keys...
... you're so going to value the tools I'm sharing.
What if you your replaced your stress & worry with calm & certainty?
getting in control and feeling energized…
despite the chaos and complexity of attempting to scale your business or career.

getting the calm, confidence and connection you crave…
despite the mental mind suck of feeling like you're not moving fast enough, you're not doing enough and you don't know enough.

getting to be your biggest, baddest, boldest self [ the Most Valuable Player of the game]…
despite crazy calls from the referees, the maddening crowds and the "in your face" opponents.

getting to wake up every day and your first thought is, "I got this! I totally got this!"…
despite the never-ending stressors of your demanding job and hectic personal life.

"Webster Orthopedic's work with AmyK has added a level of teamwork, communication, unity and confidence never before experienced within the Webster Management Team. These skills have allowed us to improve operational systems (brought in a backlog of $800K in revenue and ensured that the improved process was maintained for nearly 8-months now); improve customer service scores by working collaboratively to solve patient barriers (scores increased 78% on average by department); bring in the build-out and opening of a new 12,000 sqft facility with expanded services both on-time and under budget. Many of the Managers shared how the skills they have learned working with AmyK have also allowed them to do internal work that has improved their personal lives. AmyK, your work is inspiring! You do make a difference."
Sheila Kisor, former CEO, Webster Orthopedics
Stage 1:
You'll go from leading boring, same-o-same- brainstorming sessions to facilitating kick-ass lightning rounds that generate the best & brightest ideas

You'll go from watching the world change and wondering if you can pivot fast enough to quickly capitalizing on the most profitable trends for you
You'll go from empty or frustrating relationship dynamics to having the most connected, intimacy laden relationship of your life
You'll go from sharing trite platitudes to offering significant and sincere words that matter
You'll go from feeling guilty about saying no to implementing, "No, thank you" as a complete sentence and brilliant boundary creator
Stage 2:
You'll go from hanging on to thoughts, stories and people that bring you pain to letting go, sans guilt

You'll go from misaligned teams and negative nellies to cohesive teams & engaged individuals who embody unity of command
You'll go from inconsistent sales to understanding the what & why of your customers biggest hesitations & objections
You'll go from a culture of mediocrity to a culture of high-producing, contributing rockstars
You'll go from awkward, tense interactions with bewildering & blindsiding moments to strategically navigating even the most difficult egos
Stage 3:
You'll go from backward focused thoughts & stories that cause you pain to self-coaching yourself into a mindset that creates the future you desire

You'll go from long sales cycles to shorter lead times and faster closings
You'll go from scattered efforts and energies with a C-Player mentality in your colleagues or direct reports to A-Player behaviors and getting the stellar team you deserve
You'll go from misperceptions and misunderstandings to clear communication that fosters greater connection
You'll go from leaning on IQ to masterfully executing the secret sauce of EQ
Stage 4:
You'll go from settling for mediocrity to expecting and getting spectacular relationships and results

You'll go from erratic, impulsive reactions to thoughtful, decisive decisions
You'll go from grinding your way through the maze to understanding & implementing the significance of your role and the roles of others
You'll go from a hope & pray sales strategy to a clear, repeatable process that meets & exceeds your goals
You'll go from stinky tough conversations to refreshingly profitable conversations without collateral damage
Stage 5:
You'll go from feeling "lonely at the top" and isolated to realizing that your secrets aren't so secret after all and you're more connected than you ever realized

You'll go from second-guessing the past & stressing about the future to more fully enjoying the here and now
You'll go from soul-sucking, unproductive meetings to the most productive & profitable meetings ever
You'll go from wondering how to reach your goals to methodically strategizing, implementing and getting exactly what you want
You'll go from wondering, Where and how do I start a tough conversation? to knowing exactly what to say, when to say it and how to say it without saying something you regret, giving your power away or damaging your relationships along the way. Yep, you'll be a Master Communicator.
Every tool, tip, technique and resource will be available to you for a full 12 months! That's right! You can revisit & review these materials as often as you like for an entire year. That means a lot of support.
"AmyK is a brilliant business strategist who helped me become a better leader and a better person. Her unique blend of intelligence, insight, irreverence and practical tools skyrocketed my leadership results. As each of us prosper, fumble and reflect on our quests to become better leaders, AmyK's unique ability to always make us ask 'the better question' amazes me."
David Robinson, CEO, DSM
Wouldn't it be awesome if all your tough conversations in business and life were as smooth as Barry White on a first date?!
As awesome as finding twenty bucks in a pocket jacket you wore months ago?
And as brilliant as saying just the right thing, at just the right time to get you just what you wanted?!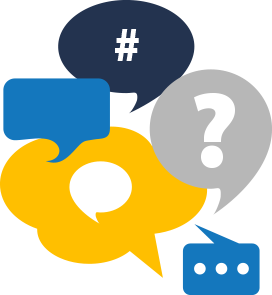 "Wow! I have not seen the entire team (42 peeps) so engaged in a meeting in a good while. The body language for everyone was the same – all leaning in, all using their hands to talk, all contributing. It was amazing. Everyone is looking forward to our next meeting. I can't thank you enough, AmyK, for all your help. My team shared that this new approach was a bright spot in our staff meetings and gave them hope for a more collaborative environment."
Lisa B., Vice President, Development and Donor Services/Communications

Sample core training video:
"The online series has been great. Many of the tools/tips AmyK shared are being used by my leadership and sales teams. We just closed our fiscal year in July and it was the largest one on record for our business - some of which I believe is a direct result from what we learned from AmyK. Thanks for driving valuable content in a way that is simple to digest and real! Awesome!"
Doug Niemeyer, GM, Teklynx
This tough conversations training program is for go-getters & action-takers: executives, entrepreneurs, influencers and leaders who get that communication [internally with yourself and externally with others] is the #1 skill that determines whether you lead & live a mediocre life or a profitable one. You are serious about improving your communication skills. You get that life is indeed happening one conversation at a time, and you get that it's an investment you need to make to get where you want to go and to get what you desire.
"AmyK's unique approach to coaching was invaluable. She tapped into a profoundly fascinating balance between psychology and coaching wisdom to help me shine a light on my own behaviors and deep-rooted habits. Adding AmyK's insights and tools to your repertoire is a brilliant decision."
Jonathan M. Satovsky, Founder & Chief Behavioral Coach, Satovsky Asset Management, LLC
"The question-based agendas have exploded through our company and have definitely made our meetings more effective. I have a litany of "How might we..." questions that help me to ask questions of my team for more innovative outcomes. You're literally in my life every day, and you may not realize how many people you've touched, but leadership at RDA make mention of you everyday or something we learned from a recent AmyK lesson. Overhead recently, "That's an AmyKism" or "That's very AmyK of you!" - and we all knew what they meant!"
Jennifer Perez, VP of Operations, RDAbbott

fREQUently asked questions
CURIOUS ABOUT THE DETAILS?
Of course you are… so we answered the most frequently asked questions.
Everything is 100% Online:
The entire program is based online so you can participate from home or work. All program materials, including the Training Videos, the Real Reelz videos and the Playbooks are accessible online. Once you enroll, you will be sent your exclusive login information.
Access for longer than a year:
We offer renewable access for an additional 12 months for only $197. An easy way to sustain the momentum as well as enjoy the surprise content bonuses and added features each year.
Direct Access to Team AmyK for Tech Support:

Your care and satisfaction is our number one priority. If you have technical issues or are simply having a challenge you need help with, email us at support@amyk.com and we'll take care of you.
Money Back Guarantee:
We offer a 100% money back guarantee within 21 days of registering. Email us at support@amyk.com no later than 21 days after you register, include proof of your work, including all videos watched, all Playbook exercises completed and 3 Conversation Preparation Sheets completed. Let us know you are not satisfied, and we will refund you 100% of your money. Guaranteed.
Got a question we haven't answered here?
Email us at support@amyk.com and we'll be happy to answer it.
I'm an International-Award-Winning Speaker who speaks 75+ times a year to companies such as Expedia, Lockheed Martin, Starbucks Canada plus many more, and I'm an Amazon Best-Selling Author.
I'm also a Biz-Strategist, a Brain Geek, an Irreverent, Energetic Facilitator & Trainer, a Business Owner, a Natural Communicator and a Cool Aunt. i.e. I talk a lot! ;-)
For over twenty-five years I've worked with hundreds of companies and thousands of executives. I frequently enter upon the scene when they are struggling to get their people aligned & moving forward faster. Sometimes they are crazy-frustrated with how best to avoid the unintended pitfalls of rapid growth or they are grappling with their own internal demons.
I created my techniques & tools, specifically - The Power of Profitable Conversations - to help them cross these challenges off their list.
I've got street-cred, a graduate-degree, a bestselling book, a famous magazine that appreciates my thought leadership, some international awards and impressive job titles I've collected over the years.
I could recite you my resume, but it's so much easier for you to just ask me if you're curious about exactly where I went to school and where my journey took me.

More importantly, I'm passionate about thinking & communicating. I'm passionate about teaching others how to maximize their talents and gifts in this world… one conversation at a time.
At the end of the day it's pretty simple. I believe in helping you be Brilliant in Business and Happy in Life.
It would be pure joy to partner so we can kick-ass together and skyrocket your profitability.
The Power of Profitable Conversations is a small investment in yourself that pays huge returns in your future. It's literally an investment that will pay you back for the rest of your life... one conversation at a time.
You'll have the frameworks and techniques for knowing exactly what to say, how to say it and when to say it in each and every critical conversation so you can get what you want most.
When you weigh all that against the investment and every profitable outcome you will generate from the most important conversations in your future - the ones that get you exactly what you want - it's a no brainer.
Learn HOW to get what you want.
One. Conversation. At. A. Time.